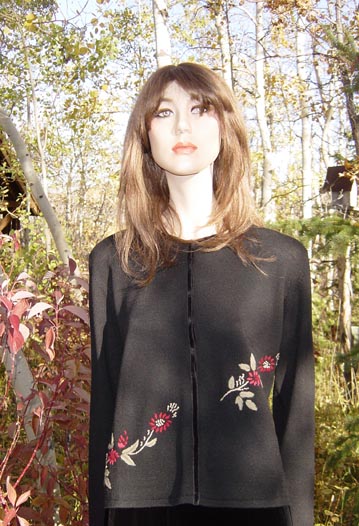 BLACK 100% WOOL SWEATER EMBROIDERED WITH FLOWERS
BY APRIL CORNELL
INCREDIBLE DETAIL ON THIS BEAUTIFULLY EMBROIDERED 100% WOOL SWEATER. TRIMMED WITH BLACK VELVET. WEAR AS A CASUAL SWEATER WITH JEANS OR AS A VERY DRESSY SWEATER WITH BLACK VELVET. THIS TENDS TO RUN TRUE TO SIZE. DRY CLEAN.
SMALL (4-6), LARGE (12-14)
MEDIUM (SORRY-SOLD OUT)
UNDER ARM MEASUREMENTS:
S-40", L-44"
PRICE :
SALE !! $ 79.00 - 50% = $ 39.50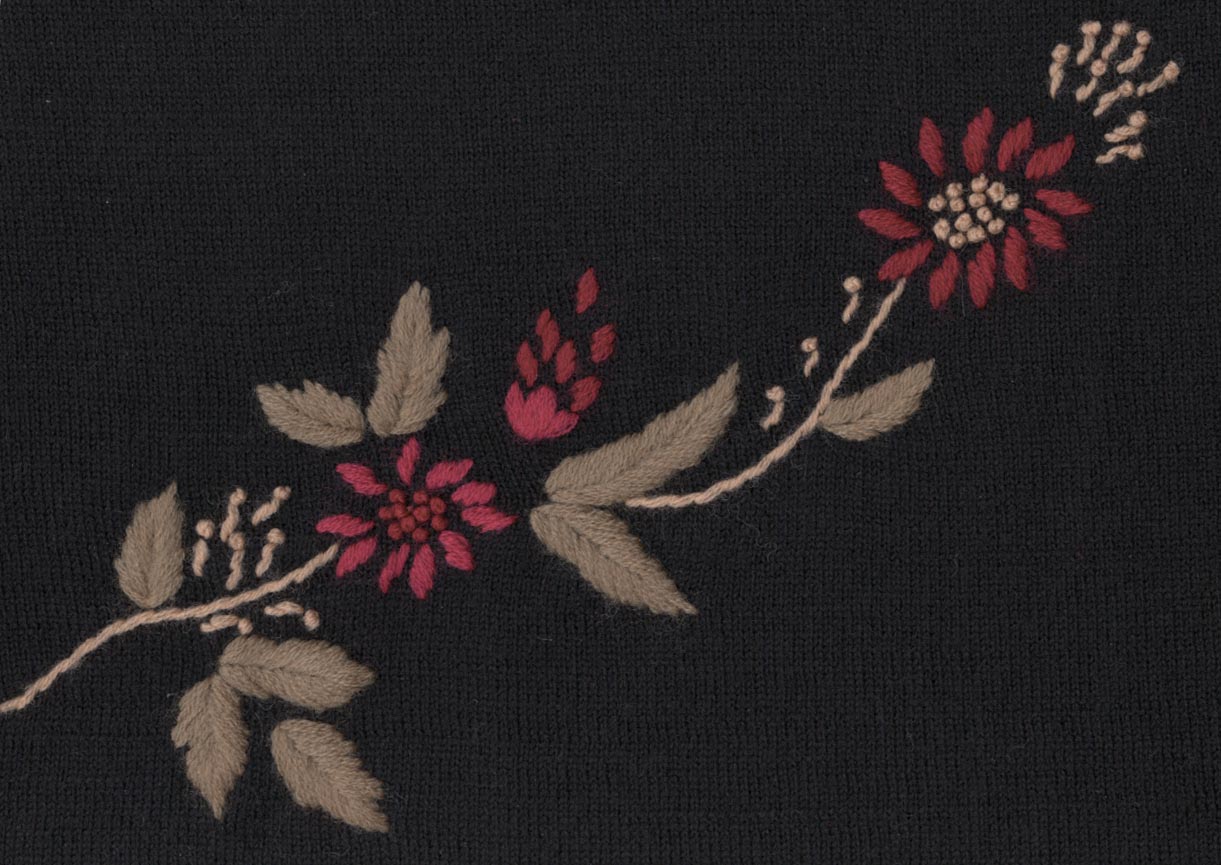 GORGOUS BURGUNDY, TAN AND SAGE EMBROIDERY DETAIL