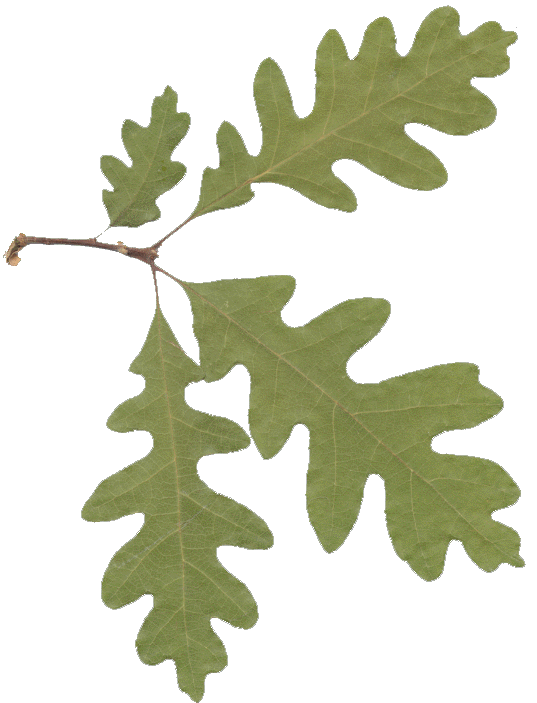 "The lyf so short the craft so long to lerne." Gustav Stickley
"Nature's creations are the ultimate Art that fills our hearts with joy, warms our souls with promise and fuels our spirit with desire. My true inspiration to reflect this beauty in adornment is what my Art is all about." Michael Michaud
"Give me the luxuries of life and I will gladly do without the necessities." Frank Lloyd Wright
DRAMATIC DISCOUNT !!
FREE SHIPPING !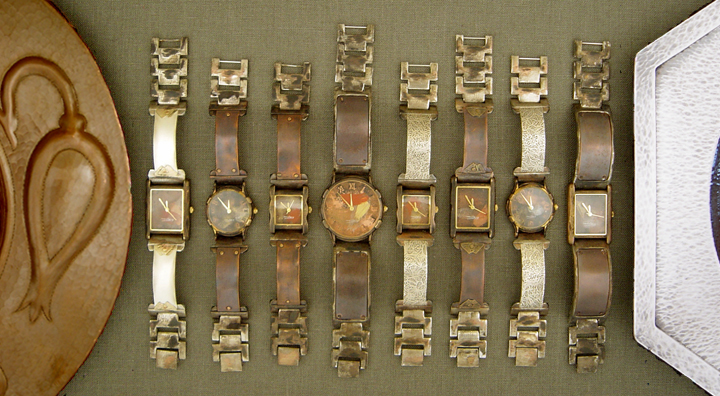 (SHOWN WITH ARTS AND CRAFTS PERIOD GUSTAV STICKLEY DESIGNED HAMMERED COPPER PLATE AND SILVER PLATTER)
ARTS AND CRAFTS MOVEMENT AND NATURE INSPIRED
WATCHES FOR MEN AND WOMEN
EDUARDO MILIERIS WATCHES FOR WATCHCRAFT - CITIZEN WATCHES
** ALL BELOW WATCHES HAVE A METAL ALLOY BACKING CONTAINING NICKEL **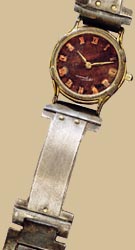 SILVER MINSTREL WATCH
SILVER WITH BRASS RIVETS
ONE OF THE MOST POPULAR WATCHES EDUARDO MAKES.
This older model is in particularly high demand due to the color variations in the face. New, never worn, kept in the original box and fresh new battery provided upon sale.
1/2" BAND - 1" FACE

Suggested SLR3 RETAIL PRICE: $ 450.00
COMPARE WITH BEST PRICE ON WEB AT $395.00
SALE PRICE -
MORE than 44% OFF!!: $ 252.00
"Distressed, oxidized, and patterned in brass, sterling silver, and metal alloys. Hand-painted dials."
ALL WATCHES ARE SIGNED BY THE ARTIST, EDUARDO MILIERIS AND ARE NUMBERED.
EACH WATCH IS A LIMITED EDITION. ONLY 1000 OF EACH WATCH MADE. COLLECTOR'S ITEMS !

THE WATCHES HAVE QUARTZ MOVEMENTS BY CITIZEN.
EACH WATCH COMES WITH A ONE YEAR LIMITED WARRANTY.
"Even though most of the WATCHCRAFT watches look as if they have been found at the bottom of the Atlantic, WATCHCRAFT timepieces bear new Citizen quartz movements, and are accurate for many years to come. Each WATCHCRAFT comes with a one year limited warranty from the time you purchase the timepiece. Watches are mechanical, and no one has been able to discover a way to overcome entrophy, therefore, parts can wear down."
"Every WATCHCRAFT watch is water resistant: they are not designed to swim or shower with. The different metals are not sealed, so each changes depending on the user and the weather. WATCHCRAFT timepieces suggest the reality of constant change and evolution."

CLOSE UP OF WATCH RIVETS AND LEAVES
SIZING THE WATCH
PLEASE MEASURE YOUR WRIST AT THE PLACE YOU NORMALLY WEAR A WATCH-NOT TOO TIGHT OR NOT TOO LOOSE. WHEN ORDERING A WATCH, WE CAN ADD LINKS TO WATCH TO MAKE A LARGER SIZE OR WE CAN REMOVE A LINK OR 2 FOR YOU AND GIVE YOU THE EXTRA LINK(S) OR YOU CAN ADJUST AT A JEWELERS.
UPON ORDERING PLEASE SPECIFY WRIST SIZE OR CHECK "UNSIZED".
THANK YOU AND ENJOY THESE FABULOUS WATCHES !
ARTS AND CRAFTS MOVEMENT AND NATURE INSPIRED
WATCHES FOR MEN AND WOMEN
Copyright © 2003 - 2022 RUSTIC SPIRIT, L.L.C.