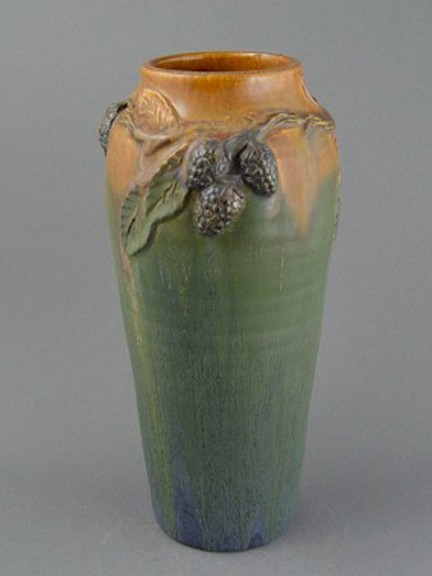 EPHRAIM POTTERY
HEIRLOOM BLACKBERRY VASE TALL
EPHRAIM POTTERY
HEIRLOOM BLACKBERRY VASE SHORT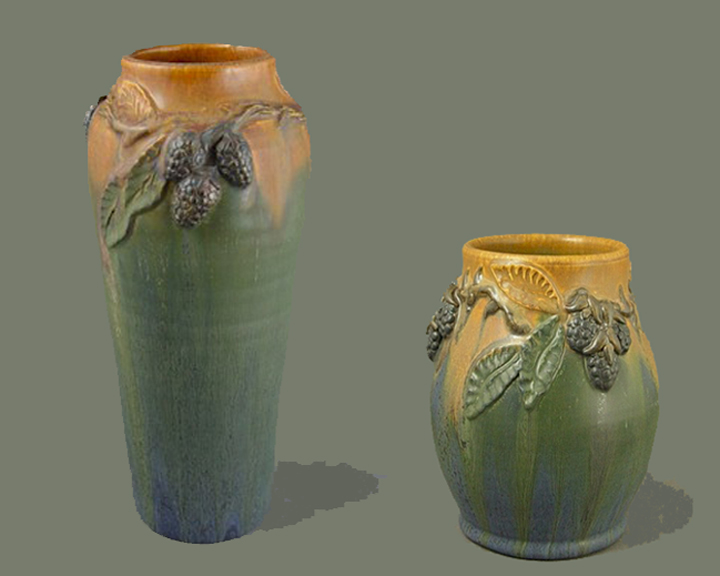 EPHRAIM POTTERY
HEIRLOOM BLACKBERRY VASES TOGETHER
EPHRAIM POTTERY
HEIRLOOM BLACKBERRY POTTERY VASES

10.25" H X 4.75" D TALL - - 6.75" H X 4.75" D SHORT
P-E-400 TALL - - P-E-522 SHORT
BEAUTIFUL PARTICULARLY AS A SET
CAN SHIP IMMEDIATELY.
ONLY 1 OF EACH LEFT!
TALL 400 DISCONTINUED BY THE POTTERY COMPANY 7/06 AFTER REACHING 500 MADE. YOU ARE LUCKY TO BE ABLE TO OBTAIN THE LAST OF THE POTS BEFORE THEY ARE GONE.
SET (BOTH HEIRLOOM VASES TOGETHER)
PRICE : $ 659.00
(PLUS FREE RUSTIC STYLE BOOK)